Life Shotz Feel and Sleep Better All Natural Nutrition Drink GF Gluten Free Caffeine Free LIFESHOTZ
Life Shotz Feel and Sleep Better All Natural Nutrition Drink GF Gluten Free Caffeine Free LIFESHOTZ
| | | | |
| --- | --- | --- | --- |
| | | | |
This holiday season, it's not visions of sugarplums keeping you up all night; it's visions of your ever-mounting to-do list.
For many of us, it's hard to mentally "shut things off" when we crawl into bed at night, especially during this busy time of year.
What's the result of our sleepless nights? Low energy levels during the day and a serious "bah humbug" attitude.
More than half of Americans lose sleep due to stress and/or anxiety
90 percent of people who suffer from depression also experience insomnia
Women are twice as likely as men to suffer from insomnia
Rather than pouring another glass of spiked eggnog or taking dangerous over-the-counter sleeping pills to try and catch the quickest train to dreamland, it's time to discover the safe, all-natural way to get the rest you need. It's time to discover the benefits of Life Shotz!
Life Shotz is simply the smartest all-natural nutrition drink on the planet. Our formula packs a potent punch of vitamins and antioxidants to improve your mood and energy during the day, and your quality of sleep at night. And we do it without all the junk! Plus, it's ultra-convenient to add to your life; just mix with water. Try Life Shotz and we're confident that your only regret will be not trying it sooner!
No Gluten

No Caffeine

No Preservatives

No Artificial Dyes

No Artificial Flavors

High-Absorbency
Nutritional deficiencies or poor nutrient absorption can lead to chronic sleep troubles. The vitamins and minerals in Life Shotz can cover your nutritional needs where diet alone cannot - and they're specifically blended for maximum absorption!
Vitamin B12: This vitamin supports normal sleep-wake cycles and is reported to help insomniacs who have problems falling asleep.

Vitamin B5: If you have a lot of stress and anxiety in your life, it's important for your body to have plenty of B5. A deficiency in this vitamin can lead to sleep disturbances and fatigue.

Niacin: This vitamin increases the effectiveness of tryptophan, an amino acid needed to maintain healthy sleep. Niacin is reported to help those who can fall asleep quickly, but wake up often during the night. Because this vitamin is water-soluble, it's important to replenish the amount in your body each day.

Folic Acid: A deficiency in folate is one of the most common nutritional deficiencies and has been linked to insomnia. Humans are not capable of creating folic acid naturally and many of us do not get enough of this vitamin through our diet. That's why it's so important to supplement folate.

Vitamin D: This super-mood booster is essential for the body to absorb and use calcium. Even a small calcium deficiency can cause muscle tension and insomnia. Stress (like a mile-long holiday to-do list) can deplete your body's calcium supply.
Life Shotz is proud to be NSF certified. NSF is the world leader in developing safety standards, certifying products, and managing public safety. This not-for-profit, non-governmental organization performs independent product testing so you can be confident that what you're taking is pure, safe, and actually in the product (you'd be surprised). This is something many other nutritional supplements never do.
"I am a real skeptic when it comes to stuff like this, but let me tell you Life Shotz is the real deal. By the third day I noticed that I was sleeping all through the night and in the morning woke up feeling great. I love Life Shotz. I have never felt so good."
— Susan Henard
"I am sleeping better every night, and wake up feeling ready to take on the world. I also seem to have much more energy throughout the day."
— Tamara Bradley
"I have always had difficulty falling and staying asleep. My head would hit the pillow sometime between 1 - 3am and I'd toss and turn all night! After taking Life Shotz for a week I am falling asleep earlier, sleeping through the night and experiencing incredible energy. Love It!"
— Carol Foster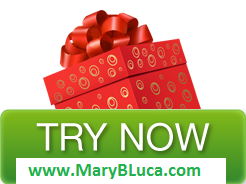 The opinions and experiences of these individuals are the sole opinions, findings or experiences of our customers and may not be representative of what all consumers may personally experience.
These statements have not been evaluated by the Food and Drug Administration. This product is not intended to diagnose, treat, cure or prevent any disease.
Pregnant or lactating women, diabetics, hypoglycemics and people with known medical conditions should consult a health care professional before adding any nutritional supplement to their diet.